The Music of Ireland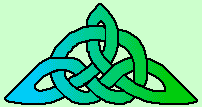 These pages are dedicated to the old Irish homeland and my father's ancestery.
As each song finishes playing a new song will start. There is no repetition.
Most of the tunes are accompanied by the words in text so you can sing along.
Works great as background music while you do other things.
At the end of this presentation is a menu of these and other Irish songs.
Click here to begin with the Irish Blessing
Or click here to go directly to the menu.